Measuring the impact of content marketing allows B2B marketers to optimize their campaigns to increase engagement and facilitate ROI attribution.
What are the strategies, tactics and trends that can help B2B marketers measure content marketing performance as efficiently as possible?

Here are some key points:
1) Determining the ROI of content marketing is the number one challenge for b2b marketers.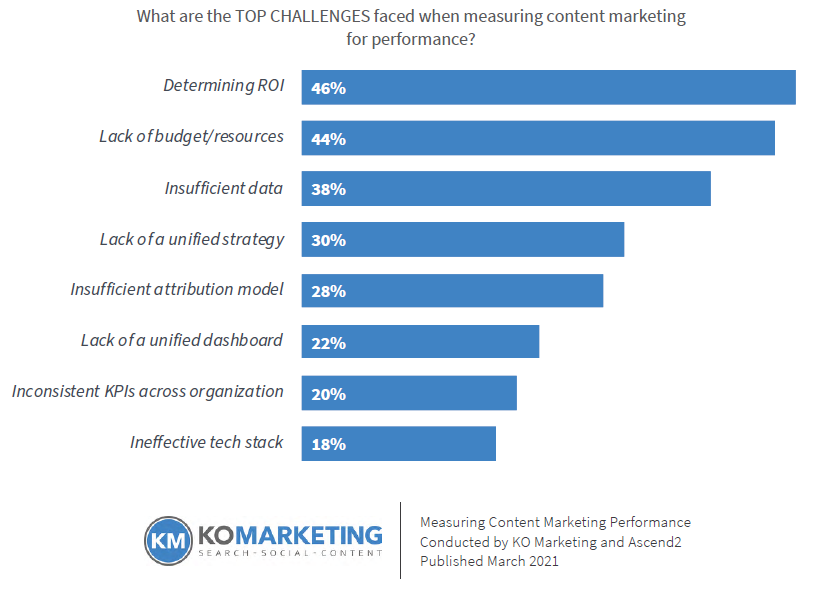 2) 66% of b2b marketers find content marketing strategy performance difficult to measure.

Don't give up! Content marketing is an investment that impacts your business strategy, branding, audience engagement, and thought leadership.

3) 37% of b2b marketers use 3-5 tools to measure the performance of their content marketing strategy.

As a marketer, you have to become one with technology. Technology can provide more insight into your audience and customers, and help you better gauge the impact of your campaigns.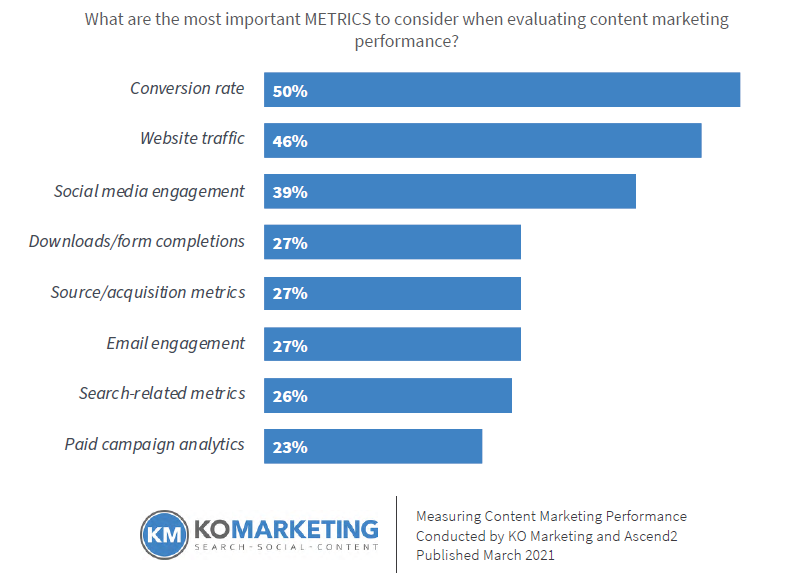 4) Analytics, CRM, and marketing automation solutions are essential tools to measure the performance of your content marketing strategy.

Content marketing is based on data. A good command of Google Analytics with a primary focus on traffic, navigation, organic search, and conversions, can prove invaluable.

5) According to over 50% of b2b marketers, conversion rate is the most important metric when it comes to content marketing strategy.

Conversion rate and online traffic are the most important metrics. Follow and analyze your performance to identify trends and adapt your strategy accordingly.
Remember: Marketing optimization is an ongoing process!
To learn more, read the full study, Measuring Content Marketing Performance: A B2B Marketer's Perspective.